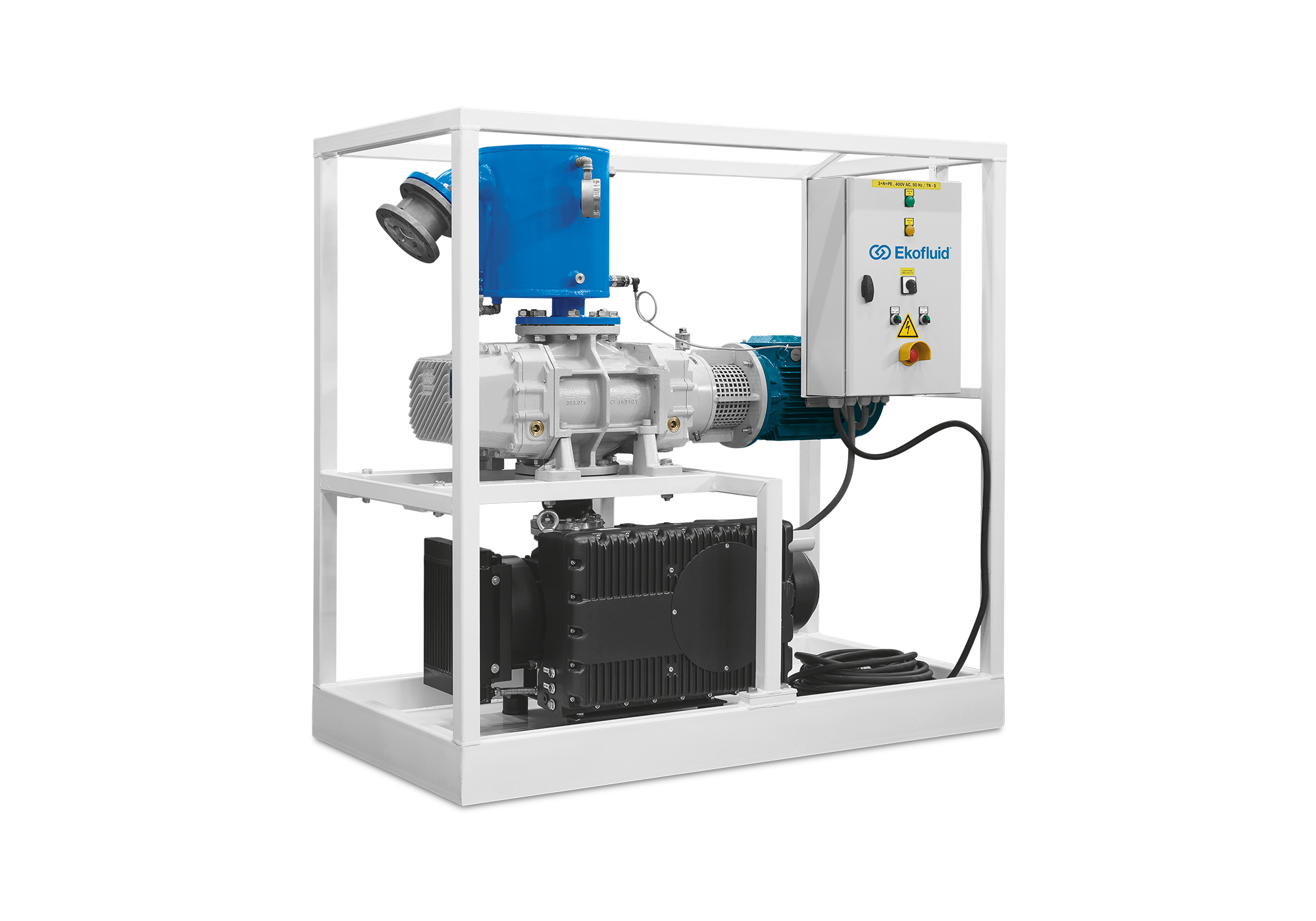 VACOIL
Transformer vacuum equipment
Transformer vacuum equipment was developed in conjunction with our transformer oil treatment plants FILOIL. Its primary function is to create and maintain predefined vacuum during the vacuuming process of a transformer. The equipment can also be used as stand-alone system that enables to create vacuum virtually in every vessel. Its lightweight yet robust design allows for wide range of applications.
Powerful dual vacuum pumping system
Automatic vacuum adjustment trough out the process
Lightweight and mobile frame
Maximum 1:5 ratio on the dual vacuum system
---
All VACOIL vacuuming equipment possess a primary vacuum pump and the secondary booster pump. Primary vacuum pump initiates the vacuum process and upon reaching predefined vacuum threshold the secondary booster pump is automatically started to provide even deeper vacuum and to increase the handling mass capacity of the entire system. All VACOIL systems are controlled by operating buttons on the electrical control panel. There are several protection mechanisms involved to protect the vacuum pumps from damage and fluid contamination. VACOIL system also allows for automatic vacuum adjustment. As an option customer can opt for an automatic air intake valve which is regulated automatically by the system. This allows the customer to set and maintain a predefined vacuum value throughout the vacuuming process. VACOIL systems are sold in different size and configurations depending on exact customer requirements.

Reliable and strong primary vacuum pump
Reliable and powerful booster pump
Protection vessels to prevent oil intake into the vacuum booster and the vacuum pump
Automatic shutdown in case of oil intake
Vacuum monitoring gauge
Automatic vacuum adjustment on the control panel
Vacuum booster on/off threshold value

If you are interested to download the technical datasheet for this product, please contact our office directly.

Should you have any more technical questions about our equipment do not hesitate to contact us.