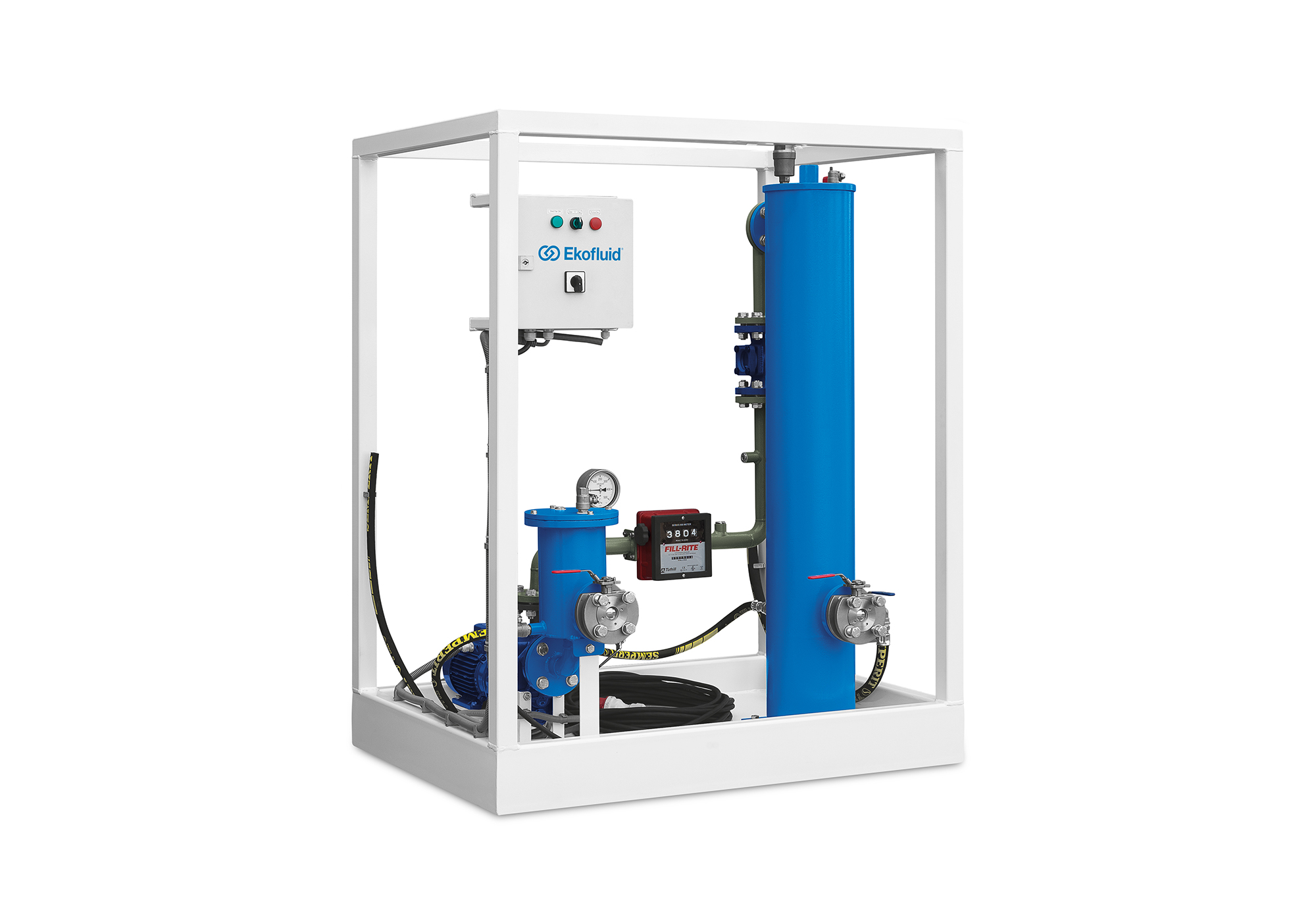 FLOWOIL
Transformer oil filtration equipment
Transformer oil filtration equipment FLOWOIL enables to pump transformer oil from and into transformer tanks, oil storage tanks and other types of vessels. It has been specifically designed to aid in moving mineral transformer oils as well as natural and synthetic esters from one vessel to another. Its lightweight design and subtle frame make it an ideal mobile solution.
Reliable and strong inlet pump with fully customizable filtering options
Lightweight and mobile frame with robust capabilities
Suitable for mineral transformer oils and natural and synthetic esters
---
FLOWOIL transformer oil filtration equipment has been designed for movement of transformer oils from one vessel to another vessel regardless of the vessel type. It is perfectly capable of handling large volumes of oil found inside the biggest main transformer tanks as well as work with standard oil barrels on site. Its filtration system has been designed to handle both situation with absolute easy. What makes this filtration system even more unique is the fact that it features a dual filter system. One main coarse filter to remove rough impurities from transformer oils as well as an outlet fine filter to prevent any unwanted contamination entering the main transformer tank. Sight glass found an all FLOWOIL systems allows to visually monitor the oil quality at all times. Every FLOWOIL system is built with a oil volume counter and a totalizer to give the operator an overview of how much oil has been processed. All systems can also be equipped with advanced oil flow and oil quantity monitoring, allowing the operator to pre-set a specific oil quantity. Upon reaching this pre-set oil quantity the system will shut down by itself. All FLOWOIL systems come with a freely configurable filter systems where the user can define the micron size as well as beta rating of the filters used. Albeit with different micron size and beta rating all filters are of the same size therefore are interchangeable.

Reliable and strong inlet pump designed to handle wide range of vessels
Inlet stainless steel mesh filter to protect the inlet pump
Sight glass for visual monitoring of oil quality during operation
Aeration valve to remove residual air from the system
Outlet fine filter with custom micron size and beta rating
Robust steel frame with optional tarpaulin or metallic cover
Oil volume counter with totalizer
Optional digital oil flow counter with possibility to pre-set oil treatment volume

If you are interested to download the technical datasheet for this product, please contact our office directly.

Should you have any more technical questions about our equipment do not hesitate to contact us.